Home
|
News
| Vintage Rolex – The thin line between Passion and Obsession – Rolex Biography of Philipp Stahl
UPDATE: After already having 50.000 unique visitors now on RPR (RolexPassionReport) in the short time i'm online, I like to thank Rolex SA as being my top number 1 most visitor with 10 % ( already close to 6000 visits) come directly from Rolex servers, MANY Thanks, very nice compliment!! Those other 90 % Rolex lovers that visited RPR, I also gratefully thank, of course !! Good to hear so often you like RPR that much!

Since my childhood, I became fascinated with watches, and this attraction has grown stronger over the years. Nowadays, I'm non-stop busy with mostly vintage watches, even in my dreams. It actually feels like I am living my dream. There is even a psychological term for it: harmonic passion. Friends would like to call it more an obsession. What has triggered this passion for watches and where has it taken me over the years?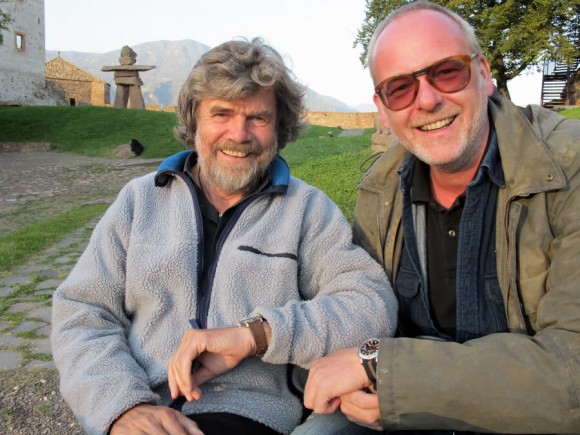 My first encounter with jewels and watches was at my aunt's jewelery business in Duesseldorf, at the age of 12. I spent hours in the dazzling exposition rooms of the family business, intrigued by the sparkling gems and beautiful wrist watches. My aunt was equally impressed by the fact that a young boy was so interested in precious stones and watches instead of chasing young girls. I was promised a flourishing career in her jewelery trade, but unfortunately she died soon after.
After high school, I returned to my roots in the Dutch province of Limburg, where I became friends with Paolo Steiner. This eager, self-made Swiss jeweler wanted to start a jewelery shop in Maastricht, and in 1986 we opened a business in the charismatic Stokstraat. We mostly traded jewels, silver and gold, as a proper watch market was non-existing at the time. Once in a while, Patek Philippe, Rolex or Omega watches would be offered by customers. Stunning pieces often, but we knew too little about them to value them properly. In my quest for knowledge I read every book I came across on wrist watches and I spent lots of time on auctions and trade shows, talking to collectors. I studied all brands, but soon developed a clear preference for Rolex. Not just lured by celebrities who wore these cool sports watches, like Paul Newman, but mostly by Rolex's combination of beauty and technical innovation.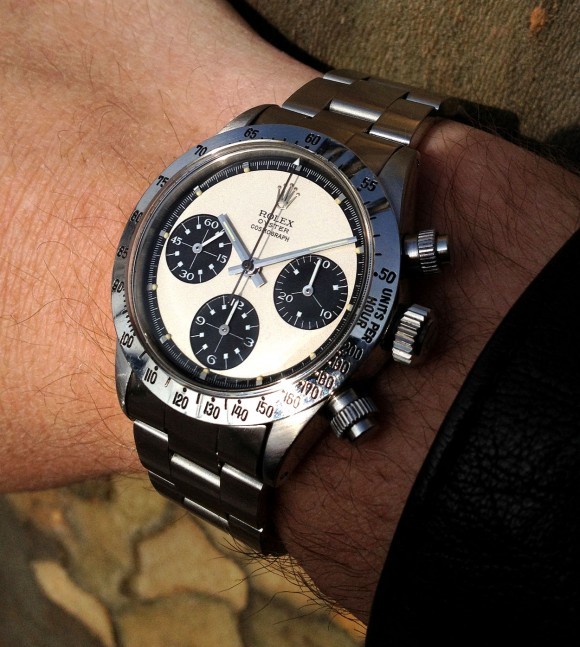 Rolex played an essential part in expeditions to all corners of the world. New models and technical inventions were tested under extreme conditions in the planet's most remote areas. The Rolex tool watch evolution began in the 50's, when they participated in the expeditions to the highest and lowest point on earth. Their marketing campaign "From top to bottom" was inspired by the 1953 summit of Mount Everest, the world's highest mountain, and the dive to the deepest point in sea, the Mariana Trench in the Pacific in 1960. Two crucial highlights in the history of Rolex, which they never used adequately to honor their imposing heritage.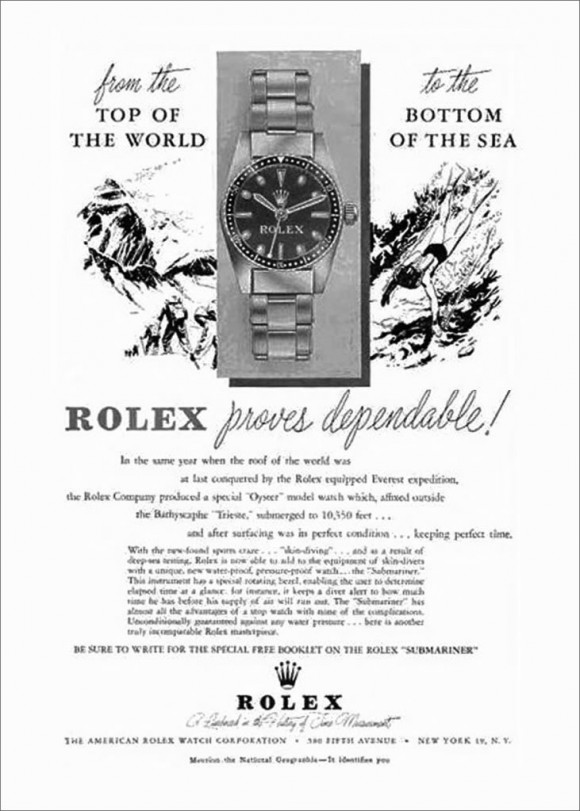 Being the Rolex fanatic that I am, I decided to do the exploring milestones proper justice myself, and contacted the sons of these adventurers. Bernard Piccard, son of captain Jacques Piccard who steered the Bathyscaph Trieste in 1960, was blown away by my idea to honor his dad and immediately wanted to participate. In 2008, we launched a special limited edition, the Single Red Deep Sea. This was a Sea-Dweller Deep Sea, based upon the Deepsea Special that Jacques Piccard took on his dive to the ocean depths.
His father had died shortly before the launch at the age of 86, and Bertrand's lecture prior to the auction for the Piccard Foundation of the last Single Red Deep Sea at Christie's Geneva, turned out to be an unforgettable event. Here stood a man who had endeavored on numerous life threatening expeditions, but could only mourn for the loss of his beloved father though our tribute project. Since then, no visit to Switzerland is complete without stopping by Bertrand's place. All 86 Single Red Deep Sea packages were sold out immediately, and have become true Rolex collector's items.
Return:News
The Previous Article:
Jaeger-LeCoultre Mad Men Reverso Watch Hands-On
The Next Article:
Ralph Lauren Sporting Watches For 2012 Hands-On